Currently sitting in a bunk at Standing Bear... This was a full day. Danko and I left independently from Elmer's around 7, but I stopped at the first shelter for some privy action. He was confused how I ended up behind him when I caught him on a break. We had done a 1000-foot climb out of Hot Springs, and now we had a 2000-foot climb to the top of Bluff Mountain. I let him go first since my legs were still adjusting to the day. It always takes a little while to get me going. The climb ended up not being bad at all, and soon I took a break at Walnut Mountain Shelter. I had passed Danko en route, so he came up a bit later. "Let's just keep going, man," he said. I asked him what he meant and he talked about getting to Standing Bear, twenty miles from where we stood at that moment. I called the hostel to see if it would be alright if we came in late (well, hiker-late). We got the green light and decided to go for it. Danko excitedly took off to get more water.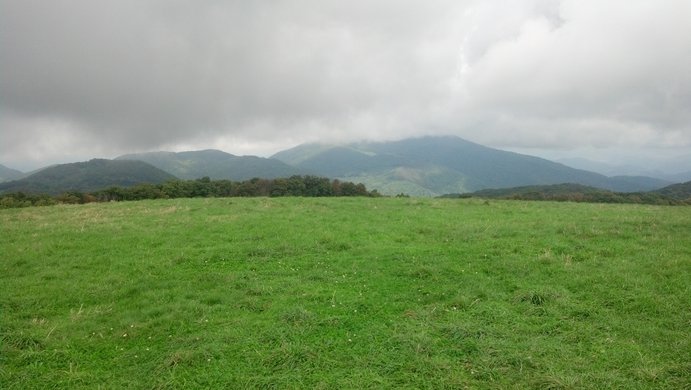 The next stretch was an extremely gradual ascent and descent of Max Patch Mountain, another bald one. This stretch was especially important for me because it was the first place that I ever walked the trail. I stopped at the first shelter I had ever seen. I walked through the fences I remembered. I whisked through the most intense rhododendron tunnel I have yet to see on the trail. It was just as I had it in my head. After a brief and accidental detour, I caught up with Danko on Max Patch. The haze had lifted and we had a good 360-degree view. We ventured guesses on which mountains were the Smokies. After snack time, we headed down off Max Patch and out of the area I had visited during college. It had been a little emotional for me to return to the spot where I was first inspired to undertake a thru-hike. Our legs were feeling good though, and those miles weren't going to hike themselves. We dropped into a valley and were faced with the last climb of the day: Snowbird Mountain. We groaned and went to it. Again, it turned out to be not that bad. Here was an FAA tower on top as well as more good views.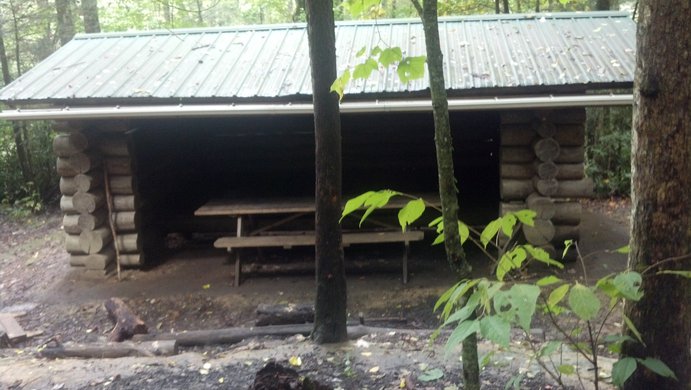 The last 4.4 miles of the day would all be downhill. I was worried, but didn't need to be; my legs rose to the occasion. I adapted my downhill style at times into a sort of half-job with trekking pole assistance. This really reduced the stress on my joints and shins, making the trip down a breeze. It also increased my pace, so it was all good. I sat down by the road to wait for Danko, then we walked up to the hostel together. It's a really neat spot with all-wooden buildings and a creek running through. Rocket showed us around, then we took to gorging ourselves until we were able to realize how tired we were. What a day. Physically and emotionally draining, but I feel no pain other than fatigue. Tomorrow begins our attempt at a three-day traverse of the Smokies. It begins with a monster climb out of Davenport Gap, but I know we've got what it takes.