Currently sitting in my tent...
AHHHH I wrote everything and then it got deleted. What follows is a very abridged version of a good day.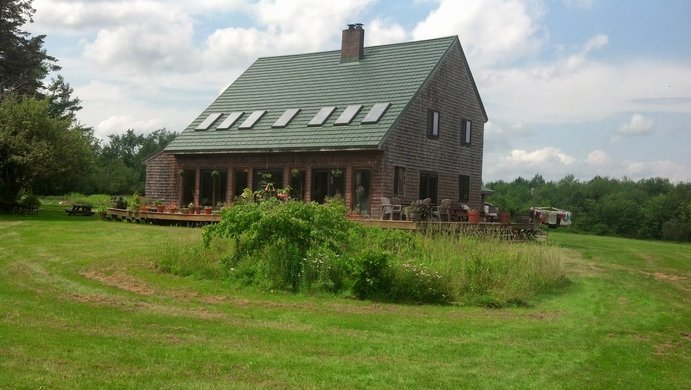 I walked smooth miles from Cheshire to Dalton, meeting another sobo named Brightside along the way. He's pretty fast, so I think I will see him again. In Dalton, I ate a veggie burger and a foamy hot beverage, and resupplied, then hiked back out. The next miles were smooth as well. I stopped at the Cookie Lady's house. She lives 100 yards from the trail and makes cookies for hikers. You can also buy lemonade and pick blueberries. I met some hens that she had on her farm. The rest of the miles to my camping spot for the day were smooth as well, meaning I could squeeze a lot in. I crossed I-90, the Massachusetts Turnpike, and raised my arms in the air triumphantly. A car down below beeped its horn excitedly, which made me happy. I had to walk a half-mile side trail, but I arrived at the warm Upper Goose Pond cabin, which was packed. All the bunks and tent platforms were taken by these April-starting northbounders, but I was fine setting up my tent on the ground. This shelter is unique because it has volunteer caretakers who make PANCAKES in the morning. So in the end it is all worth it.