Currently sitting in my tent...
With Hanover on my mind, I got ready quickly this morning. The flat terrain over which I travel makes it hard not to try for personal record speeds. My goal was to average 3 miles an hour for the 10.9 miles into town. I took off too quickly and my breakfast started sloshing around in my stomach. Luckily, I came to the stream where I planned to grab some water so I got a break. 7 drops Aquamira step 1, 7 drops Aquamira step 2, wait 5 minutes. My stomach settled and I was off again. In a few minutes I came to a field. It was really beautiful to see so much open space spread out before me with a little farmhouse in the distance. After the meadow, the trail was fast again with flat, pine needle carpeted ground, perfect for walking. Somewhere along the way I crossed the 20 percent complete mark (woohoo!) and soon I popped out of the woods and was staring at Dartmouth's athletic fields. Weird!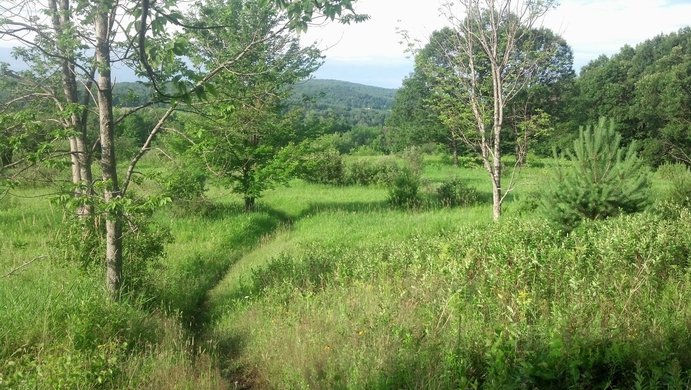 I walked out to the road and followed the sidewalk into Hanover. I passed by college students and families walking with children, all of whom seemed accustomed to a hiker presence. Entering town was an interesting experience in the first place because I have been to Hanover before on a college visit. It was really weird to arrive on my own two feet. I felt pretty proud of myself. I immediately got some town food in my system then went to explore town. I went to the Dartmouth Outing Club's main building, where I could store my pack while I was in town and use free WiFi and computers. I got to work uploading and trying to fix the lost blog entries. I knew I'd have a chance to resupply tomorrow, so I just grabbed a pop tart for the morning at a gas station. After that, I didn't have much to do before my 2:00 Man of Steel showtime, so I meandered around town as I made some much-needed phone calls. It was great to be around so many smiling people (not to mention college girls). Without my pack, I was just a dirty guy with a gross neck beard, so I was basically just a homeless guy. In a word, I looked beautiful. At least I remembered to wash the dirt off my face.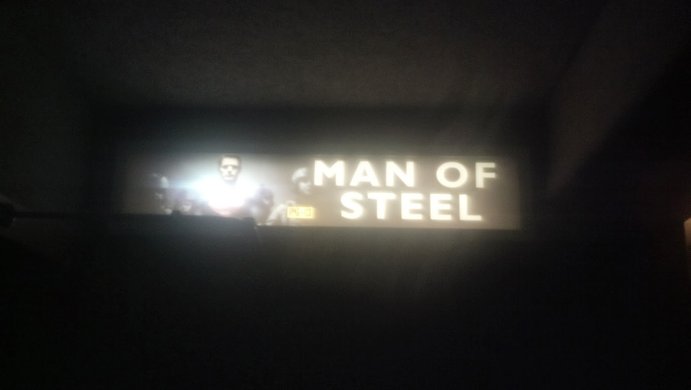 After a burrito, I was off to the Nugget to see my movie. I excitedly told the attendant that I had been waiting a month to see this monumental film. She shared my excitement as I bought a tub'o'soda and headed into the theater. As the lights went down and the first preview began, it took everything I had not to clap and shout. I wondered why everyone else was so calm! I decided that the trail blesses you with an increased sense of excitability. It felt like when I watched movies as a kid. I was laughing, tearing up, clapping. I think it was a pretty run-of-the-mill movie, but I couldn't have enjoyed it more. After that experience, I grabbed my pack from the DOC and headed across the bridge into Vermont, blasting my "new state" song as I danced under the overpass. I passed a fair and walked down a residential street that terminated in the trail. I grabbed a bagel from a trail magic box and walked the quick 3.5 to Happy Hill Shelter, where the bugs were bad and I pitched my tent on the soft pine needle carpet. But they're in my tent now! AHHHH!!!!